Sunrooms are the answer to having your view of the outdoors while enjoying the comfort of the inside. A sunroom is a unique place in your home. It's where you bring the outdoors inside but control your surroundings by protecting you from nature's elements. This includes heat, the cold, wind, rain, snow, and particularly all of the bugs.
Ways Sunrooms Add Value to Your Home in 2021…
Most homeowners are always seeking to improve the value of their home, but do not want to spend a fortune in the process. Sunrooms are an excellent way to add to the value of your home and increase the comfort you get to enjoy directly from your home. Aside from increasing the value of your home, sunrooms also give you a decent amount of extra space. Adding square footage to your home can be so helpful in many different areas. You can choose to entertain, or store items you don't have other rooms for.
With a sunroom, you are also able to enjoy the outdoors without obnoxious bugs surrounding you. These rooms offer relaxation for you and your family. Kick back after a long and stressful day and relax in the newly added space of your home.
At this point, you may want to hear different people's thoughts and concerns about sunrooms. There are several cons you will want to read up on since you have hears some pros. The cons of sunrooms include:
capability of increasing your property taxes
possible changes to your insurances rates
more utility expenses, mostly from a four-season sunroom.
not much privacy; may need to look into getting a sort of window covering like blinds curtains…etc
Choosing A Quality And Dependable Sunroom Contractor
At this point, if you are still interested you will most likely want to see pricing options and do some cost comparisons with sunroom contractors near you. The cost of your sunroom addition will totally depend on what your plan of use is, the amount of time you intend to spend in your sunroom, and how you use it will direct the size. Sizing, in architecture, is a top indicator of the price to add a sunroom to your home. Many other costs you will have to consider are: the area where you live (higher demand cities will charge more), the location of your house in which you are wanting the room, and how difficult that area will be to build onto, very elaborate finishing, and estimates of each contractor.
When you are picking a contractor check first to see if they have good experience in this field on business, their previous structures, and reviews, licensing and insurance, they have great warranties for the products, they don't use crappy kits, and they have great communication with you and their employees.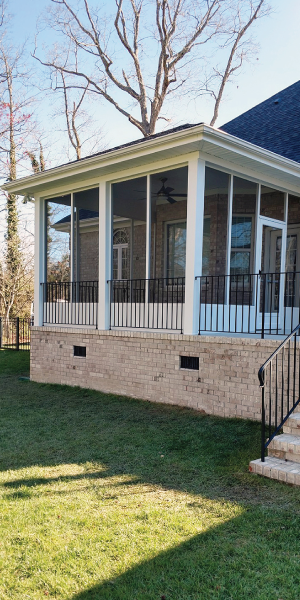 Types of Sunrooms to improve your home
One of the most expensive types of sunrooms is the four-season and it normally starts at $15,000 and can range to around $60,000 depending on various things. They are typically built using insulated glasses which helps keep the room cool in the summer and warm in the winter. They also often come with some type of air control system. The solarium ranges from around $20,000 – $50,000. The main purpose of a solarium is to keep in as much light as possible. The conservatory ranges from about $3,000 – $60,000. Most of the time a conservatory has a glass or polycarbonate glass (bullet-resistant security glass). The atrium sunroom has a square hall lit from above on the ceiling, and it varies from about $4,000 – $20,000. All of the average costs are for all of the materials, and most likely you'll have labor prices on top of those.
How does a sunroom affect my insurance and property taxes?
Adding a sunroom does mean adding square footage and this means building your home's value which changes both property taxes as well as insurance rates. So, what exactly are the details on adding this sunroom? According to a 2010 US News and World Report article, It's estimated that the addition of a sunroom regains 51% of its cost at the time of the home's sale. Some others will claim even higher ROI on sunroom extensions. So before all of the costs are discussed it is a necessity to cover investments first. When any project begins, licenses are required to be taken from the governing county before the first action starts. When the permits are pulled the information is then sent to the tax assessor. After the project is done, the county may send a tax assessor out to appraise the new value of the home. This increase in value will then be put into the overall value of your home. Based on that number, you will get a new property tax bill to be expected.