Awnings can be quite helpful in many ways. They mainly cover porches and decks, an awning can shade an area or provide a dry place to sit and relax. Some people have them over their windows. This allows for the window to be open without allowing rain to enter in. An awning that is over a door can protect the door's wooden material. Over time precipitation and shade will also wear material and surfaces down.
Aluminum Awning Basics
An aluminum awning is normally set in one place. You are also able to find retractable models online. It will give shade and protection to anything below it. Metal awnings are available in various styles and colors. Aluminum awnings are affordable and have fast installation. They can be installed on almost every outdoor surface.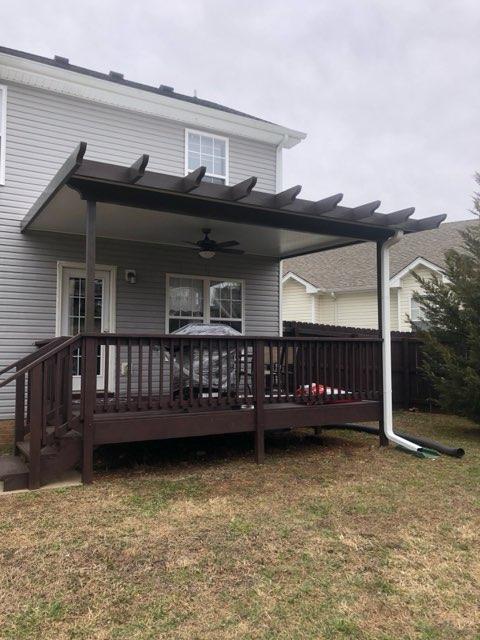 What Are Benefits of Metal Awnings
A metal awning is the hardiest awning out there. Unlike awnings made of fabric material, aluminum has heavy resistance in the case of solid precipitation. Snow, hail, or sleet can be very damaging. Some are able to withstand hurricane strength winds. Many fabric awnings are made just for shade for the sun. They are customized to be quickly rolled or folded up when rain is expected.
They are a cheap and effective way to provide shade for your home. When comparing cloth models and aluminum awnings: aluminum is cooler underneath and provides better protection from sun and rain, and they have a much longer lifespan (sometimes more than 50 years). More light is blocked by an aluminum awning over a window and makes it so that extra heat doesn't enter the house.
Once the awning is installed, there should be no problems with the material warping, bowing, or stretching. Rain or shine, a metal awning will do its job for years and years.
When youre looking at the costs of these awnings you want to make sure you consider the material costs per sq foot, the installation, and the final cost. Basic awning material ranges from $275- $290. Basic installation services vary from about $125-135. So altogether for a basic aluminum awning, you should be willing to spend around $400-$425.