Do you happen to know what seamless gutters are? If you answered yes, or even no, you may need to contact a seamless gutter installer after hearing all about them! Here we are going to go over seamless gutters and what they are, which type of gutter is best for you, whom to contact if you are interested in getting them, and why Monster Home Services is the best seamless gutter installer in the Nashville area.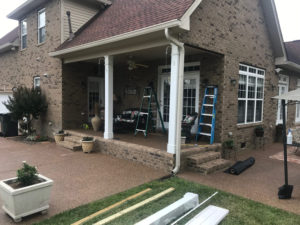 Seamless gutters are becoming more and more popular due to them not leaking as much as other gutters. Since there are no seams, there is no leakage to worry about. Seamless gutters carry the water down and away from your home. There is no question about having water damage on your house's roof, side, or even basement is a very bad thing. Seamless gutters installed by Monster Home Services are also extremely strong. Most brands typically make gutters from things like aluminum, copper, steel, or zinc. If you are concerned about the price point, remember that in the long run, you will end up saving some money since you will not have to frequently replace your gutters.
Sunroom Versus Patio – What Are the Notable Differences?
When it comes to keeping your things dry, a sunroom seems like the most obvious choice. Patios are a great addition to any home, as they offer the tranquility of being outside. But there is no protection from the elements of the outside world, so troublesome insects, inclement weather, and over-exposure to the sun's UV rays can all be a big problem. Sunrooms eliminate this exposure, and since they have a direct connection to the inside of the home, walking away to use the bathroom, or grab something from the kitchen is always a quick trip.
There are several benefits in having a sunroom or glass lanai in your home. And when correctly installed, a glass patio enclosure gives homeowners an area to view what's going on in their backyards without having to go all the way outside.
Seamless Gutters vs Regular Gutters
Are you still doubtful about installing seamless gutters to your home? Are you debating between seamless gutters and regular gutters? Here is a comparison between the two:
As it was previously mentioned, the quality of a seamless gutter system is much higher than the gutters you can install on your own. Regular gutters usually are made with vinyl which can decline and get damaged due to rain and wind. Seamless gutters will also adequately protect your gutter pipes from getting clogged by natural debris like leaves and dirt, whereas typical gutters are well known for getting backed up and needing cleaning. If you are wanting to add more value and curbside appeal to your home, seamless gutters are always a great option. They can be painted and customized just to your liking. Seamless gutters are very ideal for those who want a clean, well-maintained, modern look to their home.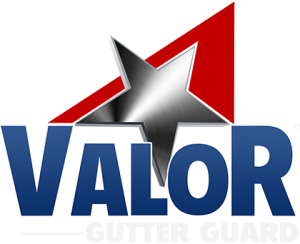 Seamless Gutter Installers
If what we have talked about here has given you an interest in seamless gutters for your home, you will need to start looking for a reliable, trustworthy, and efficient seamless gutter installer. Lucky for you, in Middle Tennessee, there are plenty to choose from that will get the job done. However, there is one installer that everyone talks very highly about.
Seamless Gutters in Nashville, TN
If you live in Nashville, TN, and are asking yourself "Who installs the best seamless gutters near me?", then you should check out Monster Home Services LLC. Monster Home Services, not only have the best gutters, but also the best installers around. We will work on your schedule, listen to your requests, and leave the finished product looking fabulous! Not only are we quick, but we are thorough on the job. Monster Home Services in Nashville, TN will have your back in times of your greatest gutter troubles. If you are looking to install the seamless gutters, make sure to give them a call to set up an appointment today!
Do you need new gutters or gutter leaf guards for your home? Join us as we talk more about different gutter guards!